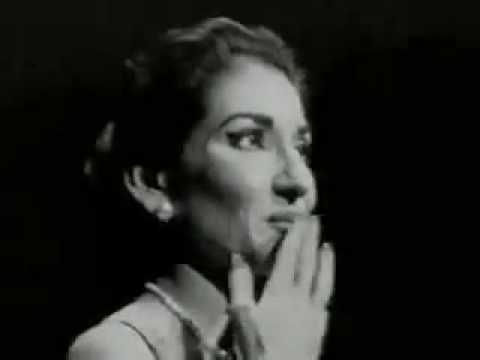 5 tags
The Changing Face of Startup Angel Investors
Austin, TX - Funding is a tough nut to crack for many first-time entrepreneurs, and even a tougher nut for those from atypical backgrounds, such as minorities, women, LGBT members. In a restaurant in south Austin, a group of powerful women from several corners of the country gathered to seriously discuss the problem. The women of the Pipeline Fellowship and Empower Lounge jointly hosted a talk...
4 tags
Welcome to the Cambrian Explosion of Innovation →
Charted used with the permission of Peder Olesen Larsen Welcome to the Cambrian explosion of innovation that is happening before our very own eyes. The pace of the technological innovation has been accelerating. The Web — current humanity's store of information — is growing at an exponential rate. More research papers are getting been published (see above). Industries are...
3 tags
Cool Women Hot Jobs - Mentorship in Astoria, NY
Recently, there have been talks about how to address the lack of women in STEM, so when I heard about an opportunity to mentor young women about career choices, I jumped at the opportunity. My goal was to pique young women's interest in STEM early on before they start in college. I also wanted to make a pitch for building a strong foundation in math and science and thus having the...
2 tags
What's Git?
Git is one of the most popular version control systems and is quickly gaining prominence. It is used on multiple cloud hosting services, including Amazon's EC2 and Heroku, and has vibrant usage among top open source communities. Which means that if you want to make use of Amazon or Heroku's awesome server power or contribute your code to an open source project, you have to know how to...
3 tags
2 tags
5 Ways To Be a Standout
We all know that women outperform men academically, but for whatever reasons our professional careers seem to be far less rewarding – both financially and personally. Well, work isn't school, but it is the place where we spend the majority of our lives. So I ask what is that's holding us women back from excelling? Part of it is an entrenched cultural and linguistic bias against women and part...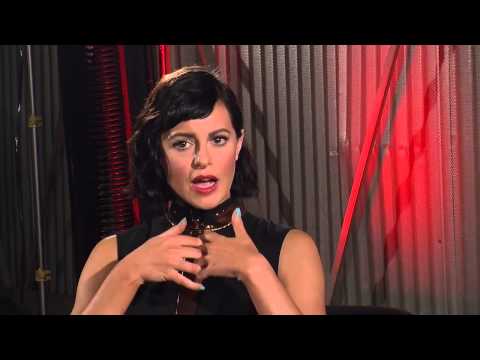 2 tags
When Startups Snub Their Old Faithfuls
Startup life is hard and draining. I know it, but that's not enough to overlook when founders make bad decisions. As a someone who tries out new services and supports the ones that provide a real utility, when I start to use a service, it is disenchanting (heck, discouraging) when startups decide to suddenly cancel my account and move onto big clients. Let's rewind for a bit: to get...
3 tags
"Right now, there are brilliant students from all over the world sitting in..."
– President Obama in Nevada today, laying out a four-part plan for comprehensive immigration reform (via barackobama)
2 tags
2 tags
Consumer of the Future: What You Really Want Is A...
Crunch. As I dropped my Nexus S, an handy 4.6 oz Google smartphone on the Manhattan sidewalk, I winced at that the cracked touch screen that paralleled with a crack of my digital loving heart. Immediately, I bought the Google Nexus 4 (currently sold out). But when I started seeing people on the New York City subway carrying the iPad Mini, I wanted it badly. But having just purchased the Nexus 4...
5 tags
4 tags
How I Learned to Code
Learning to code is one of the most empowering things that I've done and I'm thankful for learning it everyday. My journey started in January of 2011 when I signed up for a beginner web development class at New York University's School of Continuing and Professional Studies. My motivation was mostly out of curiosity of being able to make beautiful things on the web, and partly because...
2 tags
3 tags
The Ingredients of Success
Studies shows that success is not about having better innate abilities but is really about the ability to set goals and being able to reach those goals. It means to focus on getting better than being good. When you allow yourself to make mistakes and not expect yourself to do everything perfectly, then you are more likely to do better without having the stress of being perfect. Also I see a lot...
2 tags
4 tags
On Design - A Japanese Lesson
I've been reading voraciously on design. Design separates the great products from good and ultimately distinguishes luxury products from the rest. In the modern world of constantly decreasing manufacturing costs, the empathy and respect for the end user is most effectively communicated by design. Luxury products, in turn, derive their value by making the end user feel esteemed. Speaking...
2 tags
New York Resolutions
2012 was a roller coaster ride and, for the good, the bad, and the ugly, it was nothing short of an amazing year in terms of experience gained. I've built a startup, fell flat on my face, picked myself up, worked through Hacker School, published on Forbes, consulted in Tokyo, Japan, and ended up at a fantastic tech company called Etsy. I thought I wasn't going to make a list of New...
1 tag
Are You Doing Deals at the Right Multiples?
So you found a great startup to invest with wind to its back - increasing market size, dynamic team, and, unlike the competition, they have a big fat margin. In fact, the margin is so high that you think you would be a fool to pass up.  Well, you'd be a fool to pass up, but a bigger fool to invest. Warren Buffet said, "We will reject interesting opportunities rather than over-leverage our...
3 tags
Q&A: 5 Questions about Hacker School
I have received questions about Hacker School from the ladies at Women 2.0, members of NYTechWomen, and friends of friends through email introductions. I will do my best to address these below. How did you get a job at Etsy? Because hacker school was located/incubated at Etsy last season? Immediately after Hacker School, I worked in Tokyo, Japan for a startup on a consulting basis. After my...
3 tags
2 tags
3 tags
Why you should be thinking about applying to...
This is an holiday post to encourage women who are interested in programming and computer science to take the leap in the new year and apply to Hacker School now. The application is open till Tuesday, January 1st at 11:59pm ET. Why should you apply? - You will find motivated people who keep you focused. So much of what we do is affected by our environment. No matter how good you are as a...
2 tags
1 tag
2 tags
1 tag
"Talent hits a target no one else can hit; Genius hits a target no one else can..."
– Arthur Schopenhauer (via marksbirch)
1 tag
2 tags
1 tag
4 tags
4 tags
Saving Inspiration: How Marissa Mayer Made the... →
jasonshen: When faced with a difficult decision, Mayer likes to create a spreadsheet. … "I like to do matrices," she told NPR. "One option per line, different facets for each column. Salary, location, happiness index, failure index, and all that." That spring, her matrix pointed her toward Google. "To my credit, I actually gave Google a hundred times more likely chance of succeeding than any...
2 tags
2 tags
"Big ideas, Johnson explained, are almost always discovered in the..."
– Cal Newport
3 tags
1 tag
4 tags
Women in Japanese Culture
TOKYO - I'm living in Japan for the moment. I like it here, but there are many culturally jarring things that I'm not accustomed to that range from the grand, such as the Japanese's representation of their role in WWII, to the minor, such as the way a Starbucks operation here runs ever so stodgily. However, the only thing I really want to comment on at the moment is the role of...
1 tag
"The trick… is to convince yourself that everyone and everything has a story to..."
– Malcolm Gladwell
1 tag
"Words for travelers: Let kindness rest in your spirit, courage rest in your..."
–
3 tags
2 tags
"The best way to predict the future is to invent it."
– Alan Kay
1 tag